Zuan Yuan Chinese Restaurant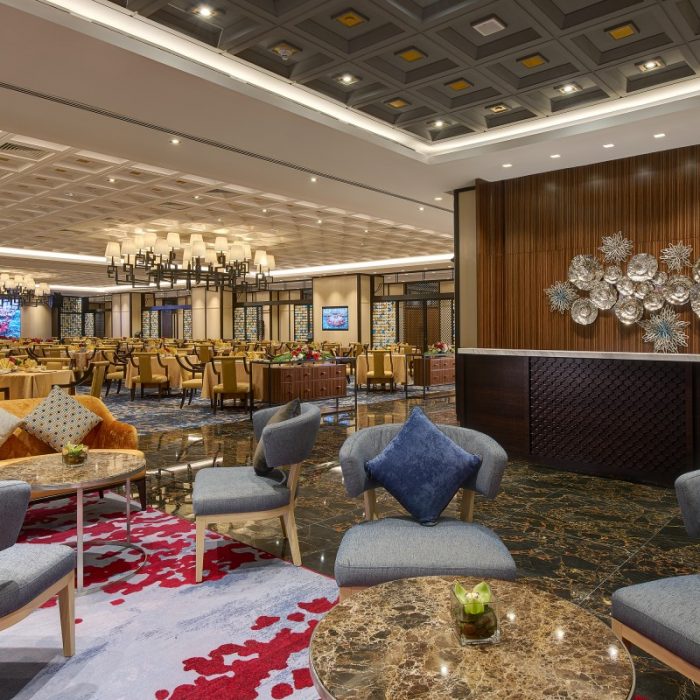 For an exceptional Cantonese culinary experience, our recently revamped Zuan Yuan would be the perfect choice. This stylish restaurant embodies the concept of vitality and energy, with spacious and pillar-less dining area bathed in sophisticated colour palettes and further enhanced with elements of modern oriental design.
Delight your taste buds in authentic Cantonese specialties such as Tiger Garoupa Claypot Style, Imperial Hot and Sour Soup with Assorted Seafood, Bean Curd, Vegetable, Black Vinegar and Chilli Oil and Traditional Peking Duck Roll in Wheat Flour Skin and Spring Onion, Cucumber and Tangy Sweet Bean Sauce just to name a few.  A medley of sweet and savoury little morsels of dim sum is also available for lunch daily.
Private dining rooms, accented with intensely hued eye-catching backdrop inspired by traditional Chinese mountain paintings are also available. The rooms are partition-able into five rooms and seats up to 100 persons.
Location: Lobby Level
Open daily: Sunday to Monday
Monday – Friday 
Lunch: 12.00 noon to 2.30 pm
Dinner: 6.00 pm to 10.30 pm
Saturday, Sunday and Public Holiday
Lunch: 10.00 am to 2.30 pm
Dinner: 6.30 pm to 10.30 pm
Seating capacity: 380 persons
For reservations or enquiries, please call (603) 7681 1159 or WhatsApp +6016 339 0995.